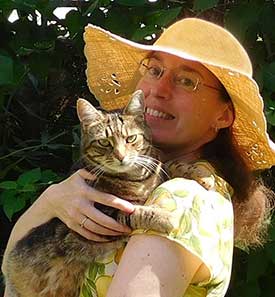 Ilke Cochrane returns for a second visit this week. It's rather common to talk to guests who have completed some form of education with the Royal School of Needlework. But Ilke is in the early stages of a certificate program, so I was anxious to talk to her and learn what she's experiencing. Now I really want to take at least a class from the Royal School. We also get to learn about her experiences with a slate frame and more about her various designs. Also, through July, Ilke is offering a discount on her products for Fiber Talk listeners. Here's how to get your discount: Email Ilke at [email protected] with your order and the code FIBERTALK10. You will get 10% off all chart packs including the Pick & Mix options and the Sets & Series (which are already discounted compared to buying the individual designs), and also 10% off one item from the Kits & Tools section (basically anything physical which has to be posted). Also, there are two links below (or on the Fiber Talk page for this podcast if you are reading this elsewhere. One is an article about her Royal School experiences since we recorded and the other is about her 2020 SAL. Enjoy the show.–Gary
Listen to the podcast:
This show is also available on FlossTube. Click here to view it.
You can listen by using the player above or you can subscribe to Fiber Talk through iTunes, Stitcher, TuneIn, Podbay, and Podbean. To receive e-mail notification of new podcasts, provide your name and e-mail address below. We do not sell/share e-mail addresses.
Learn more about Ilke Cochrane at these links:
I hope you enjoy this week's conversation with Ilke Cochrane. I'm always looking for guests, so let me know if there is someone you'd like me to have on the show.–Gary
To add yourself to our mailing list and be notified whenever we post a new podcast, provide your name and email address below. You won't get spam and we won't share your address.