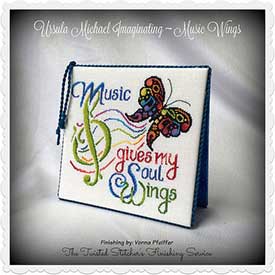 Wednesday has arrived once again, as has Sassy Jacks to sponsor the show. Vonna and Gary talk about projects we're stitching, reversible stitching, switching from Aida to linen, and Sampler Sunday. We also plan the next Sampler Sunday, which will feature all Quaker samplers. We invite you to suggest your favorites. If we talk about them in the September show, you'll get two Fiber Talk needle minders. We hope you enjoy the show. Sunday's guest is Deb Jochim, editor of Punch Needle & Primitive Stitcher magazine.–Vonna and Gary
Listen to the podcast:
The show is also available on FlossTube. Click here.
Here are some links:
I hope you enjoy this show. I'm always looking for guests, so let me know if there is someone you'd like me to have on the show.
To add yourself to our mailing list and be notified whenever we post a new podcast, provide your name and email address below. You won't get spam and we won't share your address.